---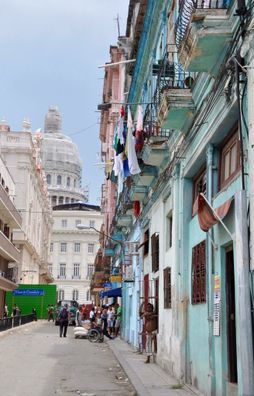 We went to Cuba from 20 till 31 august 2015. First 3 nights in Havana.
What an amazing place. Havana, La Habana in Spanish, is the capital city and largest city of Cuba.
In this city are many historical, cultural and architectural sights and monuments that you can visit. Old Havana where I made this picture , has narrow streets and overhanging balconies. At the background you see The Capitolio National building. I love this place!
Many buildings are run-down but a number of them are being restored. The best place for a photographer to take pictures is Old Havana is my opinion and don't forget to take a selfie with the Cuban cigar ladies.
We stayed at: Hotel National, near El Capitolio. I can recommend this hotel, it is very good! In the neighborhood there are many restaurants where you can eat. Most of the time you can order chicken, lamb or beans. So there is not so many variety in the food (expect the All Inclusive hotels in Varadero).
---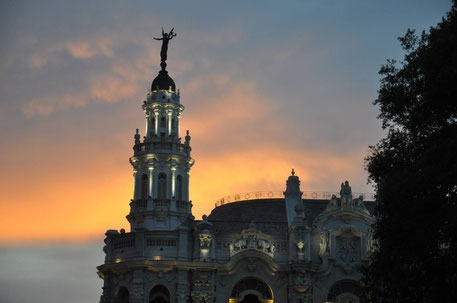 Things you must see or do in Havana: 
 - Oldtimer tour through Havana
- El Capitolio 
- Chinatown
- Malecon
- El Floridita (bar of Ernest Hemingway)
-  Cementerio de Cristobal Colon
- Plaza de San Francisco 
- Plaza Vieja
- Plaza de Armas - old book market 
- Plaza de la Catedral 
- Take a selfie with the cuban cigar ladies 
---
Google maps hotspots Havana
---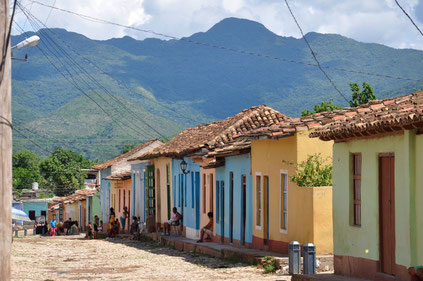 Trinidad, 6 hours south-east from Havana and 
it's worth it!!! 
Narrow, cobblestone streets, colorful houses and the mountains in the background, it's just a fairy tail! That's the reason why it's on the Unescos World list. 
The best thing to do in Trinidad is just walk.. There are many markets, (sky) bars and restaurants where you can drink or eat something with a beautiful view over Trinidad. 
---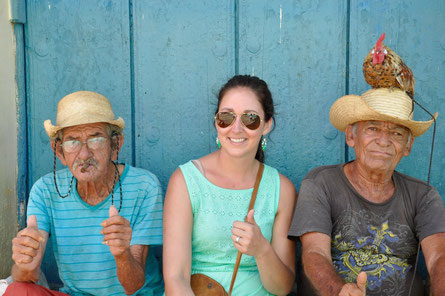 We stayed for 3 nights at the All Inclusive hotel; Brisas Trinidad del Mar. Just 15 minutes from the centre of Trinidad. The beach is great and they have a beautiful swimming pool. The food wasn't great, I think it's better to book a hotel without food. The restaurants at Trinidad are better! 
Things you must see or do in Trinidad:
 - Plaza Mayor 
- Musea de la contra bandidos (beautiful view over Trinidad)
- Casa de la Musica 
- Just walk around, it's so nice to make pictures here 
---
Google maps hotspots Trinidad
---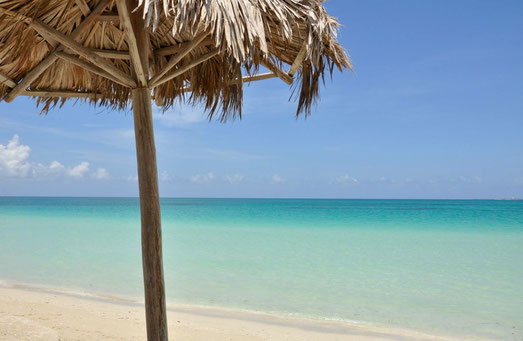 Varadero, 4 hours east from Havana.
This place is foremost a tourist resort town. More than 20 km of white sandy beaches.
We stayed at the Melia Peninsula Varadero All Inclusive resort. This place is big and has a private beach, where I took this shot.
After a storm you can find beautiful and big seashells. Don't forget it's not legal to take the shells at home. We found some big shells and leave them at the beach, after we take pictures of it. 
---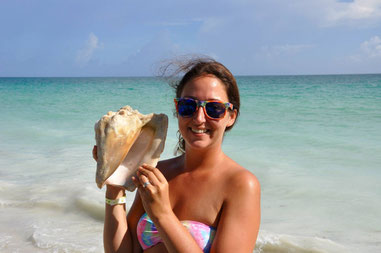 The only thing you can do in Varadero is relax,
swim, snorkeling and make beautiful pictures of the beach and sunset.
Snorkeling in warm, clean water and fish of many sizes and colors, that's what makes Cuba such a wonderful destination.
Our private trip to Cuba was awesome and we want to go back some day.. If you need tips you can send me a message!   
---
Photo Gallery Cuba - Havana, Trinidad & Varadero
---