---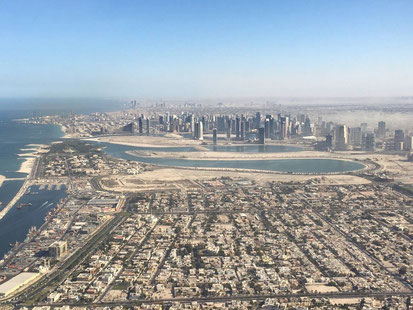 Every year me and my best friend go on a holiday together. This time we go to Bali for 7 days. Our friend Lotte works for Rob Peetoom (hairdresser) in Seminyak and we are going to visit her. 
Our first stop; Dubai. What a wonderful place! The weather was good today, look at that skyline, we made some great pictures!
We stayed at the Seminyak Beach Resort & Spa. What a beautiful resort. It's near the centre of Seminyak, so it's perfect to make trips from here. After the first night we get an upgrade to a beautiful jacuzzi suite.. In my gallery you will find some pictures.
---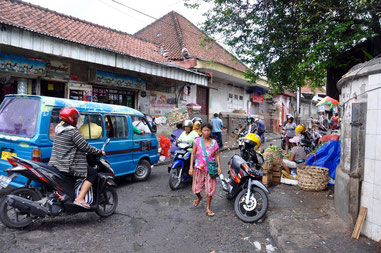 We love to shop! So at the first day we visit the Pasar Badung market in Denpasar. It's the biggest traditional market in Bali. It's busy in the mornings and evenings because the building is 3 floors!
Outside the building you will find the market on the street. I've made this shot there. We didn't buy anything, because it was to busy and the smell of incense was bad. There are more than 600 shops inside, so it's bloody hot!  
Within 1 hour we leave to Seminyak centre, for lunch!
---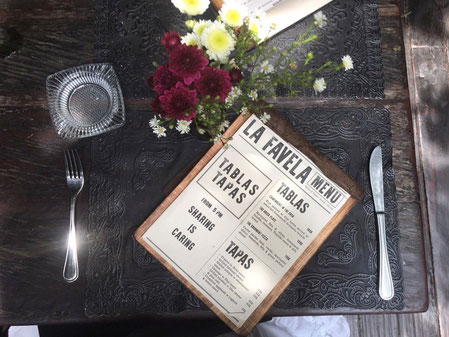 This place I recommend.. La Favela in Seminyak.
It's a funky bar & restaurant, inspired by the Brazilian "fave-las". At the entrance you can see already how beautiful it is. It's so nice to eat here (lunch or dinner). 
In the evening this place is THE place to be, to hangout with friends. 
There is good music, good food and the decor is fantastic. You can find here the Christ statue, you normally see in Rio de Janeiro. Awesome! 
---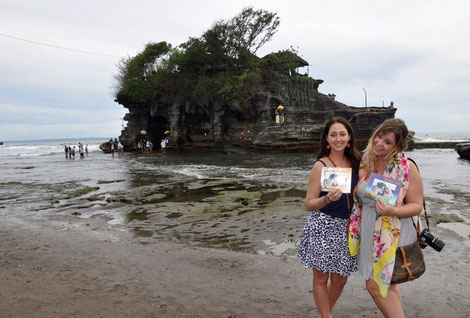 One thing on our bucket list; Pura Tanah Lot. 
I don't recommend this trip, because it isn't worth it. 
So many tourists all over and the temple is not as nice as they say. But we are being there so we made a great picture of our polaroid you can buy at the temple.
Outside Pura Tanah Lot you will find many souvenir shops and bars where you can drink or eat something and relax.
My advice: go to the Pura Ulun Danu Bratan, it's like a 2,5 hours drive from Seminyak, but people say it's worth it. 
---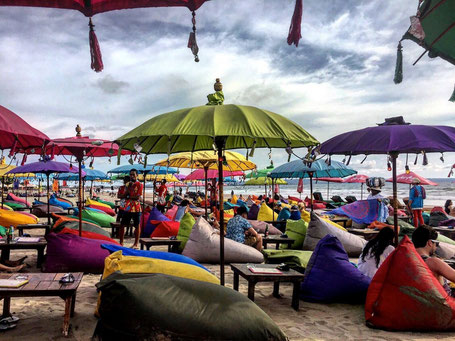 This place is the best! La Plancha in Seminyak.
The colorful umbrellas make me happy. You can eat some snacks and drink a cocktail.
This place is so busy, take your seat at 16.30 PM and wait for the sunset.
Other places I recommend in Seminyak: 
- Breakfast at Sea Circus 
- Dinner at Cafe Bali (for the Dutch people, they have bitterballen) 
- Dinner at Kudeta beach (beautiful sunset) 
- Dinner at La Laguna
- Drinks at Motel Mexicola
---
Google maps hotspots Seminyak
---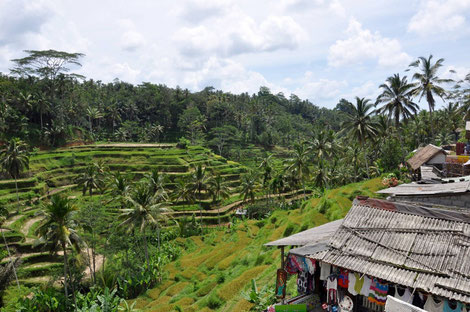 A must see when you go to Ubud. Tegalalang rice terrace, the best to visit. You pay a small amount for entrance but it's worth it. On a sunny hot day you can buy a hat called thudding (see the pictures at the gallery). 
There are many bars and restaurants where you can drink or eat something with this at the background. It's an amazing place for photographers! 
We drink something at a bar at the end, they have beanbags where you can relax. Now it's time to show you our hotel in Bali. One of the most luxury hotel I've ever been! 
---
Hanging gardens Ubud, this place is magical! 
2 infinity pools in the middle of the rainforest.
We stay in a villa with private infinity pool, near the river. You also can book a villa higher in the rainforest without infinity pool, that's a little cheaper. 
I really recommend this place, the staff is so nice, the breakfast is great and enough choice and also dinner is fantastic! From here to the centre of Ubud is like 20 minutes. 
Unfortunately this resort is very expensive.. That's the reason why we stay here for only 1 night. It's perfect for a honeymoon or travelers who loves luxury! 
---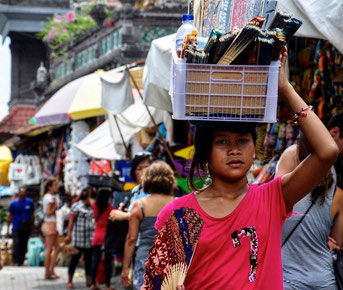 Ubud is regarded as the cultural centre of Bali. There many markets and art galleries. I can recommend the Ubud Market in the centre. Not to buy stuff, but to walk and make pictures like this. 
All that narrow streets with temples, it's so nice to walk here. 
At the end of the market you find Cafe Havana. This place has an oldtimer in front and sell  typical cuban food. Nice to drink or eat something, before you go to Ubud Palace. It's near the market. 
Ubud Palace is a small place with 2 or 3 temples you can visit. It's a very busy place for tourists. But when you are in Ubud you must see!
---
Google maps hotspots Ubud 
---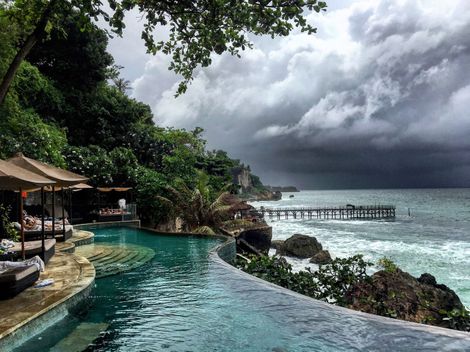 Now it's time to go to the beautiful Ayana Resort in Jimbaran for 2 days. It's a world-class destination located on a cliff and has shared facilities with the sister property; Rimba. 
There are 15 restaurants and bars including the famous Rock bar. The Rock bar is located on a unique rock formation at a secluded limestone cliff, it's no wonder the Rock bar wins accolades from travel media the world over.
Getting to the Rock bar itself is an experience. The acces is with an funicular ride down.
There's one fast lane reserved for hotel quests, the other lane is for people who wanted to visit the Rock bar only.
Unfortunately the rain season begins, so we had a lot of rain these days. The only thing to do in Jimbaran is relax, eat and drink and make beautiful pictures at one of the infinity pools.
Do you need more information? Send me a message!  Or follow me at Instagram!
---
Google maps hotspots Jimbaran
---
---