---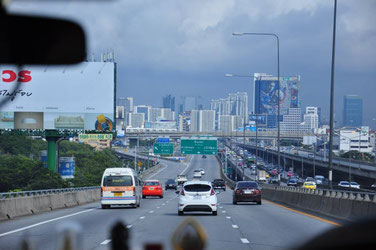 We went to Thailand from the 16th of August till 1 September 2014. This year we went with my mom and dad. First stop: Bangkok!
We stayed at Novotel Bangkok Silom, a beautiful hotel with great restaurants, bars and markets in the area too. In the night this place is the best because of the nightlife scene of Patpong. When you arrive at Bangkok you see this amazing skyline, just love it! 
---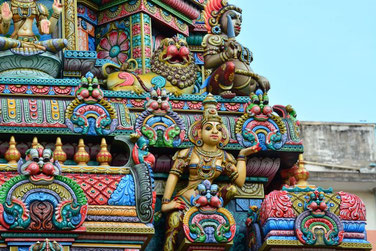 First thing to do is just walk through Bangkok. We visit this amazing Hindu Sri Mahamariammantemple. This is the main temple in Thailand.
Daily worships are attended by a large number of Thai Buddhists and Chinese who believe that Hindu gods help them in business. The colors are amazing, a must see! 
Around the corner you will find Sixsixone Silom, a nice bar where you can drink something or have a bite! 
---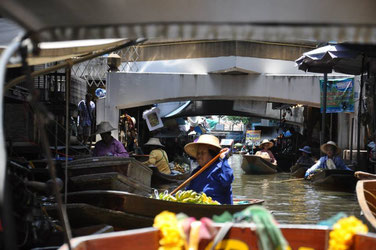 Another thing you must see is the Damnoen Saduak floating market, about 100 kilometers southwest of Bangkok. This is the most popular floating market in Thailand, great for photo opportunities, food and for giving you an insight into a way of life. 
You will hop onto a decorated longtail and will see narrow canals, small wooden houses and beautiful people where you can buy souvenirs. The smell, the people, love it! 
---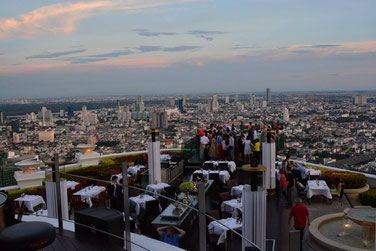 I love skylines and bars, so this is my absolutely number 1! Sirocco skybar at the Lebua State Tower. This bar were prominently featured in the 2011 film: The Hangover 2. 
The best is this 270 panorama of the Chao Phraya river and Bangkok. Off course a drink at this bar is very expensive, but you are not required. Because my dad had a fear of highs we only made this amazing pictures and leave the tower.  
For more awesome shots, take a look at my gallery! 
---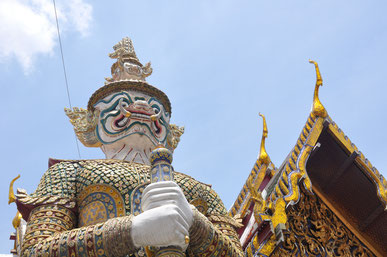 The last thing I wanne show you in Bangkok is the Grand Palace. This is a complex of buildings at the heart of Bangkok. This palace has been the official residence of the Kings of Siam (and later Thailand). The palace is one of the most popular tourist attractions in Thailand. 
A strict dress code applies! Visitors must be properly dressed. Men must wear long pants and shirts with sleeves, woman must bare shoulders. Love the colors and the architecture of this palace! 
---
Google maps hotspots Bangkok
---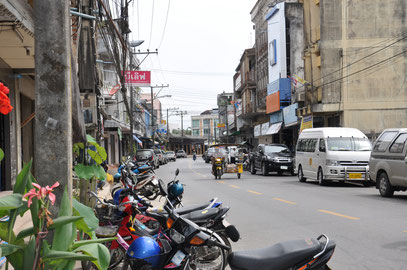 After Bangkok we took the night train to Koh Samui, but because of health problems (mom), we get stuck at Chumpon. We stayed at the A-te Hotel, a very nice and beautiful hotel with swimming pool. Unfortunately my mom must stay at the hospital for 3 days, so we don't go to Koh Samui anymore. 
Most of the time we're staying in the hospital, but we have eat at Farang Bar, a restaurant where you can eat asian and european food. This place I recommend!
---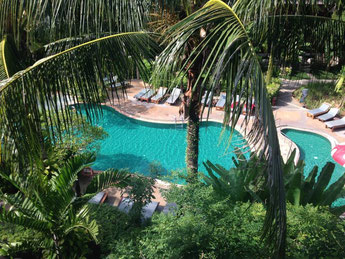 Finally we're going to Phuket (Kata Beach). We stayed at the Kata Palm Resort & Spa. Nice hotel, beautiful swimming pool and a pool bar ;) CHEERS! In the neighborhood are many restaurants, the beach and a lot of bars. 
We love markets, so the first thing we did in Phuket; the weekend market! The colors, smell of food, stands with souvenirs, we just love it!! This market you need to see when you're in the neighborhood. 
---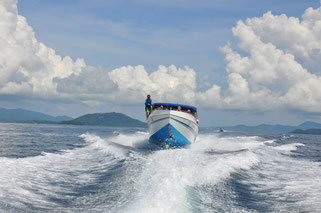 One thing on my bucket list; Koh Phi Phi islands. This is insane! A paradise in azure seas, long tails and the most beautiful beaches. From the Phuket Marina you can take a speedboat (tour). First stop: Koh Phi Phi Don. When you arrive at the Island, you see a man with a monkey. That monkey is so funny! Pictures in my gallery. 
You can relax, eat or snorkeling here. But it is very very busy with tourists. So we leave this island after 2 hours.
---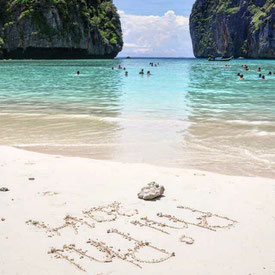 Maya Bay is a stunningly beautiful bay that's sheltered by 100-mere high cliffs on three sides. Inside there several beaches, most are very small.
Maya Bay has become the main tourist attraction of Koh Phi Phi since "The Beach" was filmed here in 1999, with Leonardo di Caprio.
We stayed here for 3 relaxing hours. Snorkeling here is great! I recommend to go to Khai Nai Island after snorkeling. This is a beautiful small island, where you can relax on a bed, or just drink or eat something. The mountains in the background are stunning! 
---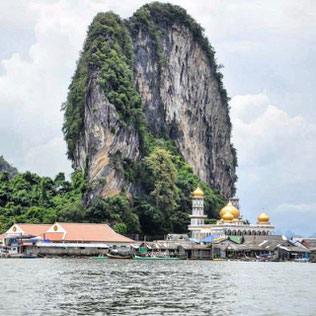 Other things you must see / I recommend:
- Panyee Island - Floating muslim village (see picture) 
- Tiger Kingdom
- Big Buddha Phuket and the Bug Buddha viewpoint
- On the road to Big Buddha you will find baby elephants (must see)
- Wat Chalon temple en monkey forrest 
- Go to a spa and get a massage 
- Karon viewpoint 
- Take a disco tuktuk 
- Suwan Kuha temple (golden buddha) 
- James Bond Island 
- Patong City - Bars, tourists, ladyboys.. You don't believe your eyes! 
---
Google maps hotspots Phuket
---
Photo Gallery Thailand - Bangkok, Chumpon & Phuket
---