---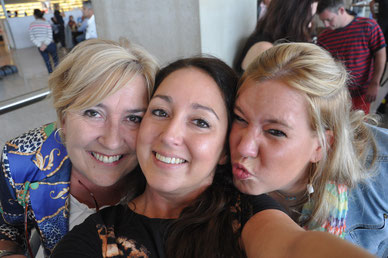 From the 26th till 29th of June 2014, me and my BFF's
(Jody  and my mom) went on a girls weekend to Platja d'aro & Barcelona! YEAH! 
So special to make this trip with this two important girls in my life. A girls weekend is the best.. Laugh, drink wine, hanging by the pool, visit markets and get all dressed up! 
We stayed in a apartment near Platja d'aro and rent a car, so we can make a day trip to the beautiful city: Barcelona! 
---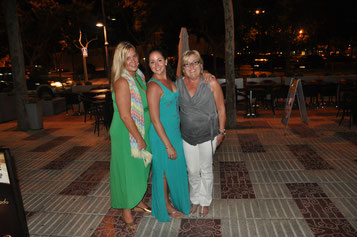 Some places I recommend in Platja d'Aro: 


- Restaurant Friends Lounge at the ocean. Nice quotes at the toilet, awesome to see and good food! 
- Restaurant Pebre Y Sal - excellent food in the middle of the center
- Market every friday at the center of Platja d'aro
- Shopping center of Platja d'aro 
- Beach and all the restaurants & beach bars at this place! 
---
Google maps hotspots Platja d'Aro
---
---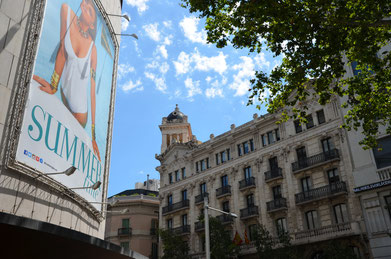 Day trip to beautiful Barcelona! You can do so many things here. Barcelona is the home of many World Heritage Sites by Unesco; Park Guell, Casa Mila, Sagrada Familia and Casa Battlo. All even beautiful to see.
Remarkable is the work of architect Antoni Gaudi, which can be seen throughout the city! 
Make a stop at Camp Nou (FC Barcelona) it's nice to see!
For more pictures; check out my gallery!
---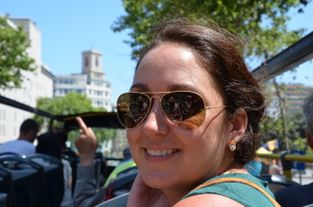 The best thing you can do to discover Barcelona is to take the Hop-on Hop-off bus for only 28 euro. Hop on the Barcelona bus and discover all the highlights that make this city so special. The open-top double decker bus will take you everywhere. Hop-on and off as many times you want between the three tour routes at 44 locations.
Below you can find the road map of the Hop-on Hop-off bus. You can download it. We take both lines to see the whole city in one day! 
---
Hop-on Hop-off Road map
Here you can see where you can make a stop when you take the Hop-on Hop-off busses.
Hop-on Hop-off route Barcelona.pdf
Adobe Acrobat document
412.4 KB
---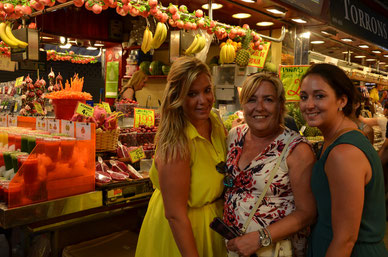 A must see in Barcelona; The Mercat de la Boqueria, is a large public market with an entrance from La Rambla. The market has a very diverse selection of goods. So colorful!
After stroll the market, you can drink something at Cafe La Virreina. A nice place with live music/entertainment and good drinks. This place is great! 
Farggi Cafe at the center is also a nice place to drink something!
---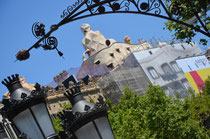 Other things I recommend: 


- Rent a bike (Vodafone bicing at the place de Catalunya) 
- Visit Camp Nou (FC Barcelona) 
- Visit Park Guell (Unesco) and take a breathtaking picture with a view of Barcelona 
- Visit Sagrada Familia (Unesco)
- Take the hop-on hop-off bus at the Placa de Catalunya and make different stops anytime you want
- La Rambla; just walk this 1,2 kilometeres long street
---
Google maps hotspots Barcelona
---
Photo Gallery Plaja d'aro & Barcelona
---