---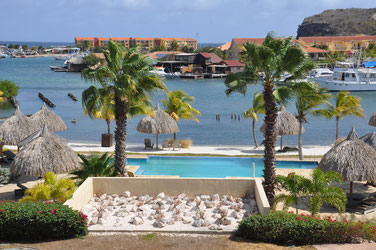 Bon Bini Curacao! After a long flight with KLM, me and my best friend stayed a whole week (May 2014) at this amazing island. We stayed at La Maya Beach, beautiful luxery apartments at the Spanish water.
At the other side of the water, you will find Restaurant de Kleine Wereld. This I recommend, because it's the best place in Curacao. Delicious food, the service is good and the location is amazing at the Spanish water. For more pictures take a look at my gallery. 
---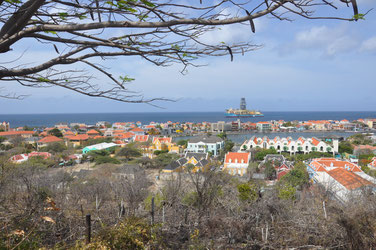 If you want to see things at this beautiful island, you need to rent a car. The best place to rent a car is at: Blessed car rental. The owners; Karen & Alwin are so kind. They will pick you up at the airport and bring you to your hotel. They are the best! Today we get our car and went to Body Care Caribbean. We needed a girlie spa day and is was perfect. So do you want a massage or other treatments, this place is a must!
On the way we made this picture, lovely view over Willemstad.
---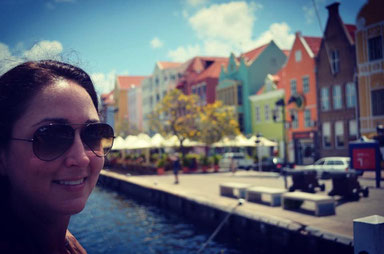 Time to go to shopping! In Punda you will find two big signs: Curacao and Dushi. Nice to make a picture here. After that you walk over the Queen Emma Bridge, also known as "The Swinging Old Lady" or "Pontjesbrug". The view is amazing. The colorful houses are great! On the other side of the river you will find Otrabanda. At this place you will find the Renaissance shops, local shops and restaurant "Gouveneur". A beautiful place with a nice view of Punda. The food is very good, so don't forget to lunch or diner here.
---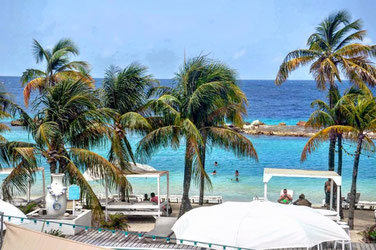 There are many beaches at Curacao you must see.
One of the most famous is Mambo Beach. Situated at Seeaquarium beach next to the boulevard. More to the right you will find Cabana Beach, turquoise waters, swaying palm trees and a trendy restaurant. A perfect place to relax and drink some smoothies and grab a bite. This place looks like paradise!  
Don't forget Wet & Wild at Friday night! One of the best beach parties with great music and many people! 
---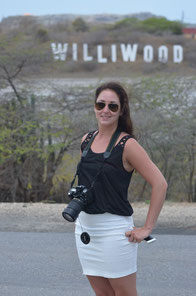 Today we make a road trip to the South side of the Island. Our first stop; the Flamingo area - Salina di Jan Kok. The easiest way to find this place is to grab a map and head towers Porto Mari beach area which is located mid ways on the South side of the Island. Here you will find some flamingos and beautiful nature.
Second stop: to Holywood in Curacao; Williwood (St. Willibrordus). You will find a big sign at the mountains, so funny to see! 
Next stop: Daaibooi beach. A truly local beach with a bar/restaurant with fair pricing. There is no entry fee and you can rent a beach chair. You can find here many birds and iguanas at this beautiful beach with clear blue water. This place is so peaceful! 
---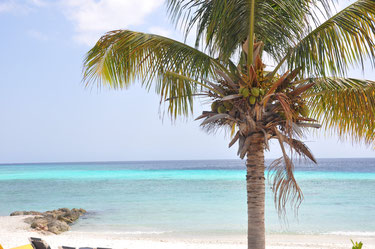 White sandy beach with a with a bar and a large terrace. 
The entry fee is 2,50 dollar but it's worth it! 
Even in the weekends this beach is quit, so also perfect for kids. After swimming or snorkeling you can eat or drink something at the terrace, or take a shower. 
You can make the most amazing pictures here, this place is like paradise!!! 
---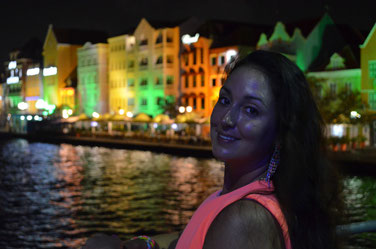 You can have a perfect diner at one of the restaurants at Waterfront Arches (walled area) located in Punda. It looks quite but don't turn back! Keep going walk through the "wall". The view is fabulous! There are many restaurants along the ocean's edge with different types of cuisine and atmospheres. You will seated above the ocean. The cool breeze and the ocean spray from the water hitting the rocks along the shore is really refreshing. 
After diner you walk over the Queen Emma Bridge to see the "skyline"  by night. The perfect evening! 
---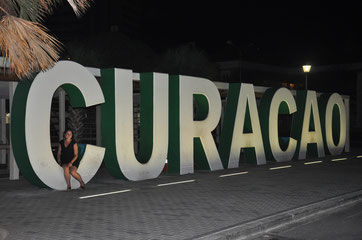 Other places I recommend: 
- Restaurant/cafe de Buren
- Iguana cafe next to Queen Emma Bridge 
- Renaissance shops at Otrabanda 
- Williwood sign 
- Beach club Zest - Jan Thiel 
- Restaurant Scampi's at the Waterfront Arches 
- Playa Caracasbaai  
- Restaurant Dal Torro Italian at the Waterfront Arches 
---
Google maps hotspots: Curacao 
---
---